Athletic department looks to fix cracks in EG tennis courts
The first time junior tennis player Nicole Castro became aware of the condition of Elk Grove's tennis courts was actually when the Grenadiers traveled to opponent John Hersey High School for a match.
The difference in the conditions was noticeable, Castro said. 
"Those courts were perfect compared to EG's," she said. 
For the past few girls and boys tennis seasons, players have had to perform on courts that have been cracking, which can result in erratic moments during play.
"My freshman year, there weren't these big cracks that would affect play compared to junior year," Castro said.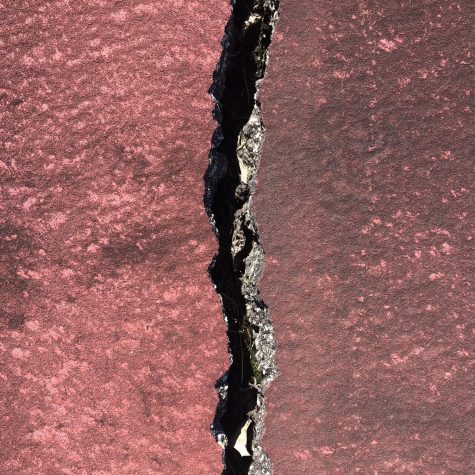 This, consequently, has caused the gameplay to become more unpredictable, as the cracks cause bounce shots and uncontrollable movements when players step onto the cracks.
"I remember one time, a serve was passed and a ball bounced off the crack in a way that I couldn't react to it and I was left confused," Castro said. 
The recent issue isn't exclusive to Elk Grove, officials say.
"It isn't just an EG issue," Jackie Randall, the assistant principal for athletics and activities, said. "It's a district-wide issue, [because] Prospect, Rolling Meadows, and Buffalo Grove, in addition to Elk Grove, all have considerable damage to their tennis courts."
Randall said that in order to pay for repairs, Township High School District 214 has to allot Elk Grove the money to replace the court.
The district also has to wait for contractors, among other factors, before replacing the tennis courts with fresh asphalt. A tennis court resurfacing can cost anywhere between $4,000 to $8,000 according to TalbotTennis.
There haven't been any recorded injuries relating to the tennis courts cracks, according to Irving Gonzalez, a certified athletic trainer at Elk Grove. 
"It may be inaccurate due to people not reporting injuries to the trainer due to a stigma revolving around not being able to play because you reported an injury," Gonzalez said. 
As of publication time, Randall said plans are in the works to fix the court, but a specific timetable has not yet been determined.