Social Media
Want more? Go follow us on social media! Twitter https://twitter.com/EGHSguardian Instagram http://instagram.com/eg_guardian/ Snapchat EGGuardian
Nic Baggetto, Editor-in-Chief
Female athletes of various talents have assembled again under a new head coach for this year's track season. Taking the reigns from social studies division head Todd Phillips, social studies t...
March 10, 2017 • No Comments
Boys Track hit the ground running as they begin their season. Starting on January 28, Boys Track has been meeting for about a month, and many of the team members have already made significan...
March 10, 2017 • No Comments
Gaby Perez, Staff Reporter
Over the course of his high school career, senior Kevin Braceros has put forward immense energy, time and effort into his role as Elk Grove's outside hitter. It is this dedication to volleybal...
March 10, 2017 • No Comments
Naomi Wiley, Staff Reporter
The girls gymnastics team has had an accomplished season and received various accolades. Head coach Amy Burke noted feeling proud of the young gymnasts and coaches. "It was a very busy se...
February 10, 2017 • No Comments
View All »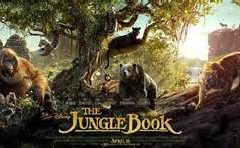 Recent Sports Scores
Monday, December 14

Varsity Girls Bowling

My School 2031 - Hersey 2731

Monday, December 14

JV Girls Bowling

My School 1585 - Hersey 2309

Saturday, December 12

Varsity Boys Basketball

My School 51 - Glenbard East 57

Friday, December 11

Varsity Girls Basketball

My School 45 - Buffalo Grove 61

Thursday, December 10

Varsity Boys Basketball

My School 49 - Buffalo Grove 46