Sister, sister: Siblings work together to reach goals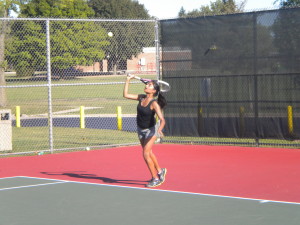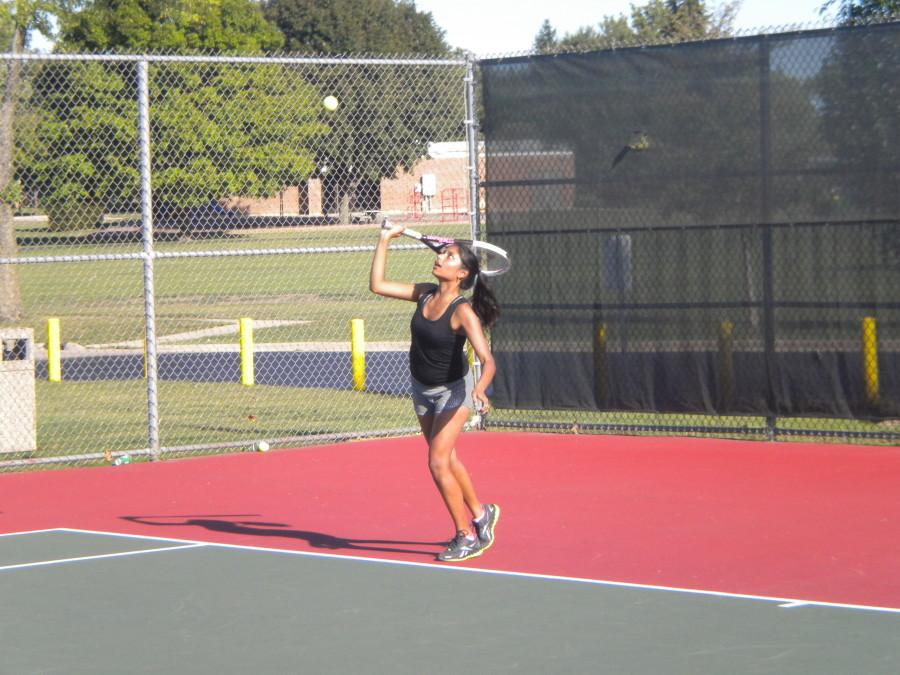 By: Yesenia Cruz
Senior Megha Patel and junior Neha Patel are not only sisters but they are also teammates. They see each other at home, at school  and now on the tennis court.
Megha and Neha have joined the club of being a sister team in tennis. The other team is senior Taylor Marquardt and junior Sammie Marquardt.
"This year the Elk Grove tennis team has four returning varsity players out of a starting lineup of 11 girls.  It's unusual that I have two sets of sisters and they're doubles partners," varsity tennis coach Kristen Fisher said.
"It's definitely weird playing with Neha, but there's definitely a sister thing going on as we play," Megha said.
She also adds that they don't communicate much during the game.
"It's like we already know what the other is going to do," she says.
But being a sister team has its advantages. They aren't afraid to call each other out when they lose a point and that trust that they have with each other in a way helps them become better players.
As a team, Megha and Neha aimed to win a medal and accomplished that by winning a medal at the Addison Trail Invite.
"Megha Patel and her younger sister Neha Patel have also had a winning season being number two doubles. It's definitely an advantage playing varsity tennis for two or three years," Fisher said.
Taylor and Sammie also play well.
"Taylor Marquardt and her younger sister Sammie Marquardt have had a great season thus far playing number one doubles together with a 10-5 record," Fisher said.
The rest of the team also set some goals that they are hoping to reach by the end of the season.
"I want to get better with my backhand and to get more aggressive at the net," senior Jessica Morrill said.
Last year, the team lost seven varsity members due to the fact that they graduated. Therefore, this year the team had to rebuild and focus on winning more matches.
"This year we continue to work on match strategy, playing offensively and consistency. I would like to see the girls playing their best tennis towards the conference tournament, which I saw last year in a lot of our players," Fisher said.
Nevertheless, the team will be hosting the Elk Grove Invite tomorrow.
Not only do they have court advantage but the team is ready to increase their effort on and off the court.
"I think we'll perform really well and hopefully place at the top," Megha said. " We will be versing some harder teams but with home court advantage and all the practice we've been doing, I think we can pull it off."
And compared to last year, the team has been able to improve a lot.
"We have improved a ton this year. We have a better, stronger and more constant hitters," Morrill said.
Something new this year that has also helped them improve is the fact that they now have managers. They are seniors Milton Moscoso and Hiroki Abe.
"They've been really helpful about not only giving us advice and helping with techniques but just being there and cheering us on," Megha said.
Fisher also adds that its been very beneficial to the team to have dedicated managers this year.
As for how Megha feels about her partner in crime, Neha, she has nothing but nice things to say.
"I know a lot of people think that we don't get along but we're both competitive people and instead of competing against each other we compete together, which is different but enjoyable. I can't think of a better partner."