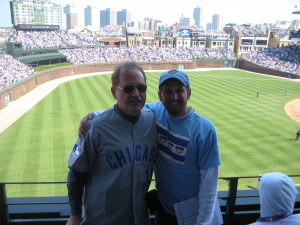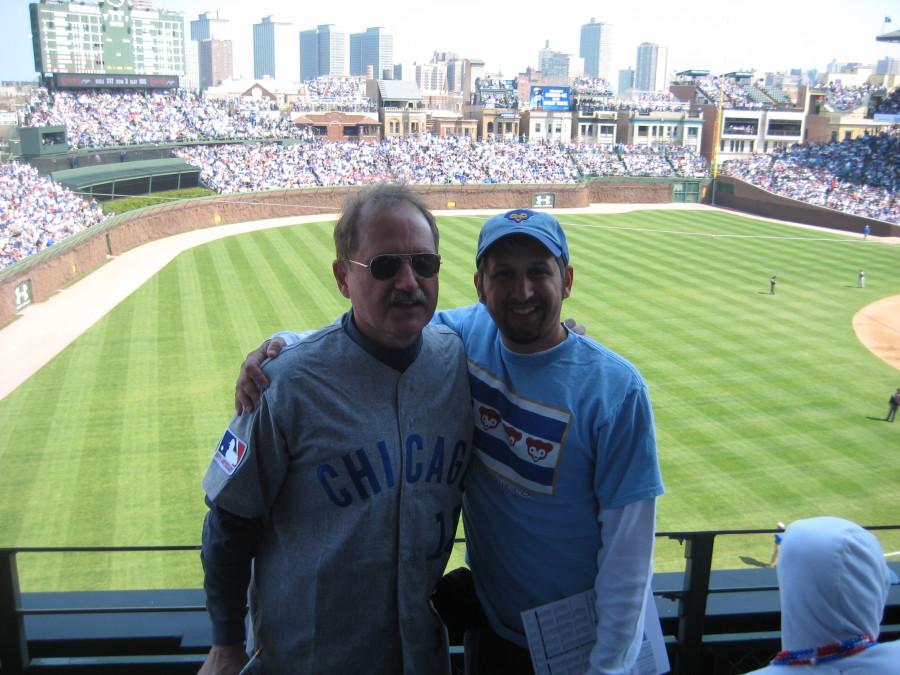 It's really weird for high schoolers when they see a teacher outside of school. But when they see a picture of their dean in a newspaper, students will freak out a little bit more. That's what happened to students earlier this year when a picture of Dean of Students, Paul Dzien, attending the Chicago Cubs convention, was published in the Daily Herald among other sources.
The usually formal event was attended by Dzien, who was sporting a Cubs jersey and a sign celebrating new President of Baseball Operations of the Chicago Cubs, Theo Epstein.
Dzien has been a Cubs fan since he was a young boy and attended his first games in the early 80's. His dad grew up close to Wrigley Field and everyone in his family were Cubs fans.
He is a season ticket holder, has not missed opening day since 2000 and usually attends around 15 games a year. His most special memories from Wrigley came in 2003, when he attended about 35 regular season games and all of the playoff games, including the Bartman disaster.
Story continues below advertisement
"There is a loyalty to being a Cubs fan," Dzien said. "It's easy to jump bandwagons but the true Cub fans will be the most rewarded when the Cubs win a World Series."
Away from the field, he has hundreds of pieces of Cubs memorabilia, including a Washburn guitar with Wrigley ivy on it. He has attended many retirement and Hall of Fame induction ceremonies including Ron Santo's this summer. He also appeared in the 2006 documentary "Wait 'Till Next Year: The Saga of the Chicago Cubs" that starred former Cubs players and sports casting legend Bob Costas.
"If it's worth doing, it's worth overdoing," sophomore Michael Victuelles said, a Cubs fan himself. Dzien has taken some teasing from the school's White Sox fans, even though the south siders didn't make the playoffs this year.
Unfortunately, this past season was depressing for fans of the north siders too, as they watched their team lose 100 games. However, Dzien is not worried.
"They are in a rebuilding period. They are getting a lot of young, talented players and have a new President, General Manager and other managers," Dzien said. "I'm not worried about this year's results."
So, next time you're watching the Lovable Losers, you could very well spot Dean Dzien enjoying a game at 'The Friendly Confines.'
 By: Jack Kaup