"How I Lost You" relates to readers, leaves them wanting more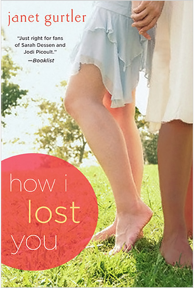 "How I Lost You" by Janet Gulter is a book worth reading. As teenagers, we all face hard decisions that have to do with our future, our love life, and choosing the right friends. This book holds it all.
Grace, the protagonist of the story, has two best friends she would give her life for. One of them lives right next door to her and he has always been in love with her. Sometimes we all have that best friend and we could relate to that. Another one is Kya who she has always promised to put before any guy and anyone else.
As time goes by Grace starts to see Kya is really making her choose between her and a lot of other things such as a her chance at love, her dreams, and her reputation.
To begin with, the story starts with the view that Grace cares too much about her friend Kya, but how could she not care if Kya has been raped. It is Grace's duty to keep her safe, or that is what she is forced to think.
She is always found to choose a side with Kya and her other best friend James. She does not seem to understand what the big problem has been that has separated the three of them. Or actually that has separated Kya and James so much. Is James the problem or is Kya the one with the issue?
Kya has also made it difficult for Grace to have a real date with Levi. Grace has to deal with Kya's bad behavior while they are on their first date. Not only that, but Kya seems to interfere with all the following dates Grace and Levi have due to her behavior.
Grace has also always dreamed with becoming a professional  paintball player, but Kya seems to be triggering that too with her behavior. Grace has to stay home taking care of Kya making sure she is okay instead of chasing her dreams.
We have all been in similar situations it is great to see the result of each problem, as you ride through all the drama and the gossip, and truths that Grace finds out about Kya. She learns that sometimes she has to let go of people who once mattered in her life, to make space for the ones that actually care about being in her life. "How I Lost You" keeps readers turning the page.
By Coral Casas