Swimming season ends, players reflect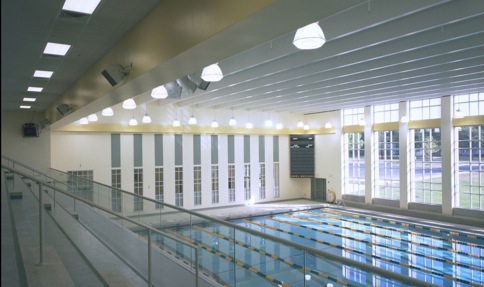 The Boys swimming and diving regular season has finally come to a close. The boys finished with no wins all season. It's not the best of records by anyone's reckoning, but the team is young and the returning swimmers will have another chance to show their full potential. There are reasons to appreciate the work done this season though. Personal goals/records have been reached/broken and swimmers have had the chance to improve their swimming technique and speed.
"We haven't won a meet this year, but I am happy with this season because I improved throughout the year," senior Stephen Bauer said.
This year's team has many young swimmers who will have a couple more years to to improve their game and can use this season as a learning experience. The record doesn't always show everything there is to know about a team.
"The team has improved as a whole throughout the season," Bauer said, "Everyone put up their best times and took away from it all the hard work that they had put in throughout the year."
Often times what will happen when a team is young is that the coaches will set goals for the team to meet and define themselves not necessarily by their record, but by their willingness to work hard.
"Of course we want to win dual meets, but we are happy with the overall progression of the team, especially in a conference very talented in the swimming area," assistant coach Dave Toler said.
Some people also think that the team has been underestimated and that even though they have yet to win a single meet, they ultimately have the potential to walk away victorious.
"We have a team better suited for the championship conference meet so we definitely don't expect to place last in conference," Toler said.
The upcoming conference meet is taken very seriously, but it seems that the ultimate goal rests in the sectional meet. Personal goals have been set for that meet and it seems to be what everyone has trained for all season long.
"I haven't accomplished any personal goals yet, but we'll see after the sectional meet," senior Kyle Phillips said.
"The peak of our season should be the sectional meet, that is the meet we train and rest and taper for," Toler said, "You can expect best times individually and for relays and hopefully state qualifiers.
By: Andrew Noonan