Osei leaves mark on EG track team
Departing a school and sports team can be a sorrowful thing for student-athletes.
"I'm always upfront and honest with the kids," Miles Osei, the head boys track coach said. "So as soon as I made a decision and everything was good on my end, I wanted them to know from me."
At the start of the spring sports season, Osei chose to announce his departure as not only a football and track coach, but from Elk Grove as a whole. He will be headed to Kankakee High School to head the school's football program. 
"At first, I was kind of in shock because I didn't expect that," senior Kachi Ugwu said. 
Osei has been the head coach football coach since 2017, and he has been the head track coach since 2020.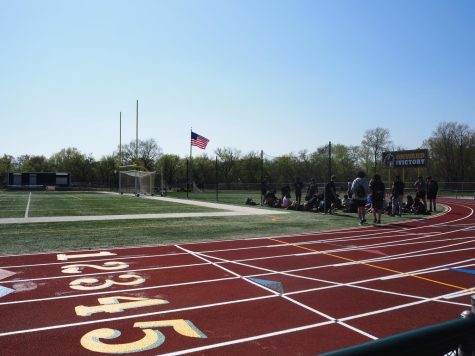 "Coach Osei has really had a huge impact on my athletic career," sophomore Spencer Tuiaana said. "I mean not only me, he's coached both of my brothers for football and for track."
However, this recent string of events has not stopped Osei from helping each athlete reach their full potential. 
"Every single athlete that I've been fortunate enough to coach, I feel really good about where I'm leaving them," Osei said. "I'm leaving them in a place where I think they're in a better spot than they were."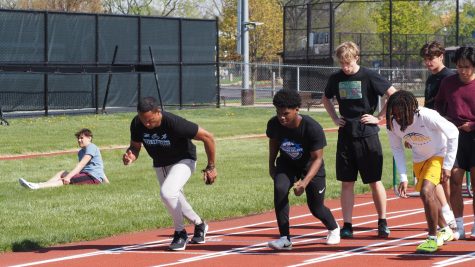 Likewise, the news of Osei's departure has allowed many members of the boys track team to reflect on the impact that he's had on their athletic career.
"He's been able to provide a sense of leadership like he's trying to show them how you should lead a team," Ugwu said. "And how you should work as a younger kid to grow and be a good person and be a good athlete as well."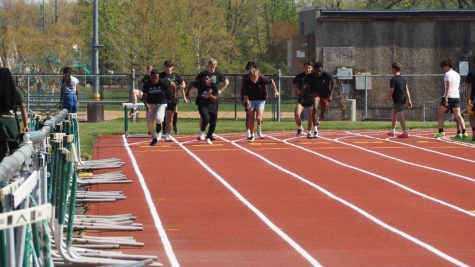 But as the track season and school year start to come to an end, many members of the track squad have tried to embrace feelings of growth and change as they send Osei off.
"I feel like even though he's leaving, I'm still gonna have respect for him as a coach, as another person, as a man, as a father," Tuiaana said.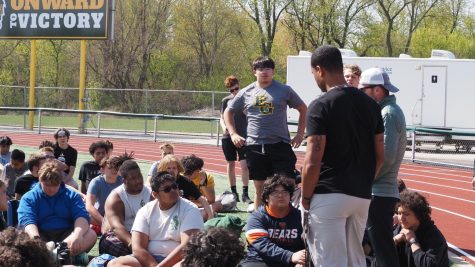 Osei, similarly, continues to pay homage to the connections he's formed with his athletes by wanting to foster similar connections throughout his other ventures.

"I think every high school has its own recipe, and I think that what we're trying to do here is different than what we're trying to do there," Osei said. 

Joseph Jernagan