Super Bowl LV: Breakdown and Predictions
I was skeptical when I heard that the National Football League was going to actually host a season in the middle of the COVID-19 pandemic.
And yet, the NFL pulled it off, despite numerous outbreaks among several teams. The season brought us the Patrick Mahomes-Aaron Rodgers race, Alvin Kamara's six-touchdown game, the Josh Allen-Stefon Diggs connection, the Kyler Murray-DeAndre Hopkins connection and so much more that brought fans joy through the global pandemic.
Around this time of year, however, is when most fans of football — even the non-fans — are most joyous, as the Super Bowl will be aired at 5:30 p.m. Sunday, Feb. 7 on CBS. 
Let's take a deep dive into each contestant.
First, there is the Tampa Bay Buccaneers, who made the playoffs for the first time since 2007. This time, the now 10-time Super Bowl denizen Tom Brady is leading the team. Brady isn't the only one stealing the show, as the Bucs' defense also features all-pro Jason Pierre-Paul. 
The Bucs started 6-2 before skidding to a 7-5 record following a loss to their Super Bowl opponent Kansas City Chiefs prior to the bye week. Then following it, the team finished out its games 4-0.
The Bucs pulled out a victory in the NFL Championship game despite Brady posting a statline of three touchdowns and three interceptions (sort of reminiscent of former Buccaneer quarterback Jameis Winston). Their Green Bay opponent failed to capitalize these turnovers, however, which culminated into the Packers essentially taking a field goal over a touchdown on a 4th-and-goal play. The Bucs kept their lead. 
(As a Bears fan, I do think it's worth noting that Rodgers has the same amount of NFC championship wins as Rex Grossman).
With the victory, Tampa Bay finally becomes the first team to play in their home stadium for the Super Bowl.
In order for Tampa Bay to win the Super Bowl, they will have to:
Capitalize on their opponent's mistakes (like they did against Green Bay)

If they make a mistake, minimize how many points they will gain (like they did against Green Bay).

Don't let head coach Bruce Arians get too risky 

Minimize Tyreek Hill's effectiveness
That brings up a familiar face: Tampa's Super Bowl opponent, the Kansas City Chiefs.
The Chiefs are coming into the big game with one thing in mind, and that's winning it again and becoming the first back-to-back Super Bowl champions since the Patriots did it back in 2003-04. Mahomes, Travis Kelce, Hill and Tyrann Mathieu are in it to win it again and that's exactly what they will be trying to do come February 7. 
Sure, the end of the season may have been rocky in terms of their play, the Chiefs' playoff run could have also been better. They beat the Cleveland Browns by just five points, with Chad Henne coming up clutch in Mahomes' absence. The AFC Championship was a different story as Mahomes recovered from a 9-0 deficit to win by 14.
In order for the Chiefs to win the Súper bowl, they need to do the following:
Let Mahomes do his thing

Give Hill and Kelce the ball.

Minimize turnovers (remember, Tampa Bay scored 14 points off of two Green Bay turnovers and the Green Bay Packers had only three points off of three turnovers)
Overall, I expect a close game, just like last year. But, just like last year, I believe the Chiefs will win. No matter what situation the Chiefs end up in, they'll always find a way to win. 
Unless, of course, they let up multiple 20-plus yard plays like they did against the Raiders. But hey, anything can happen.
Elk Grove Student Predictions
Gabe Newman: Chiefs and the MVP is Mahomes
David Pelrine: Chiefs. Simply the better team. I don't want Tom Brady to win. Patrick Mahomes or Tyreek Hill will win the Super Bowl MVP, as Hill is going to go off.
Matthew Cappello: The Chiefs are going back-to-back because of offensive weapons, even though the defense is a concern. If Mahomes can find said weapons, he will be fine. Mahomes will be the MVP, possibly Tyreek Hill.
Dylan McCorry: The Chiefs and for Super Bowl MVP, I got Kelce.
About the Writer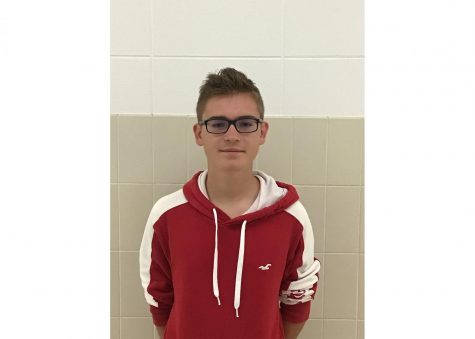 Alek Para,
Hi! My name is Alek, I'm a sophomore this year and I'm a staff reporter for the EG Guardian. This summer, I took health online, tweeted some more and...