Liam's Top Fall 2020 Reads
THE PERKS OF BEING A WALLFLOWER – STEPHEN CHBOSKY
Something about the weather turning always reminds me of the first time I read Perks. It's a story about growing up, and the way in which we want so badly to be our most authentic selves. It's about relationships and love, both intimate and platonic. It's about Charlie, who writes letters and is unsure of himself and sometimes gets too high. But it's also so much more than that. It's a commentary on sexuality, religion and belief, and the twisting, often gnarled, path of the adolescent mind. Perks is a tender reminder to everyone who reads it that we are here, that we are living, that everything is infinite. TW: abuse, domestic violence
'SALEM'S LOT – STEPHEN KING 
There's a quiet sort of brutality in 'Salem's Lot, the sort of brutality that lingers in the shadows of all of King's work—but this one especially. Jerusalem's Lot, the story's namesake, is watched over by the Marsten House, an allegedly haunted manor that sits atop the tallest hill in the town, staring down like an idol of ill omen. Told through the lens of many different characters, who all play vital parts in the story whether they know it or not, 'Salem's Lot is the gruesome account of a group of people fighting to keep their town alive — quite literally — before the mysterious illness that permeates their town makes them succumb to the darkest of urges. TW: gore
MY BEST FRIEND'S EXORCISM – GRADY HENDRIX
The only way I can think to describe My Best Friend's Exorcism is if the film The Exorcist (1973) had been penned by Tina Fey. At turns hilarious and horrifying, Grady Hendrix's sophomore novel tells the tale of Abby and Gretchen, BFFLs. When a night of drunken, skinny-dipping fun goes horribly wrong, Gretchen begins to act strange, worrying both Abby and their close friends. MBFE is the comically horrifying tale of a girl who will go to any lengths to save her best friend from the clutches of the demon she believes has inhabited her body. This novel is a stark reminder that not everything is what it seems, and sometimes the most cruel of demons live, every day, right beside us. 
NINTH HOUSE – LEIGH BARDUGO 
Ninth House was my favorite book of last year. Bardugo's venture from YA to adult was an undeniable success, debuting at No. 5 on the New York Times list a week after its release. A thriller fantasy with a stark imagining of magical, underground societies at Yale, Ninth House satiates both the need for thrilling, heart-racing moments and mind-blowing fantastical elements. Alex is not who she seems to be, but neither is Darlington, and their cat-and-mouse game is filled with romance and fear and dark magic our narrators wish to understand. TW: gore, abuse, statutory rape
About the Writer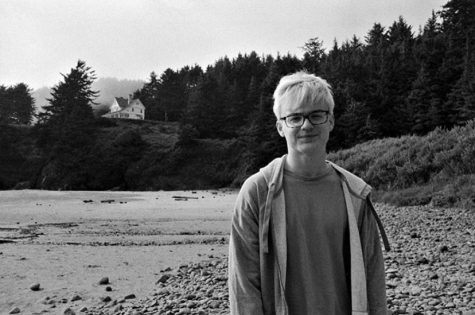 Liam Saluski, Sectional Editor
Hello! My name is Liam, I'm currently a senior, and I'm a sectional editor for the Guardian. This summer I spent a lot of time morphing into crows...