Speech team credits cooperation for recent successes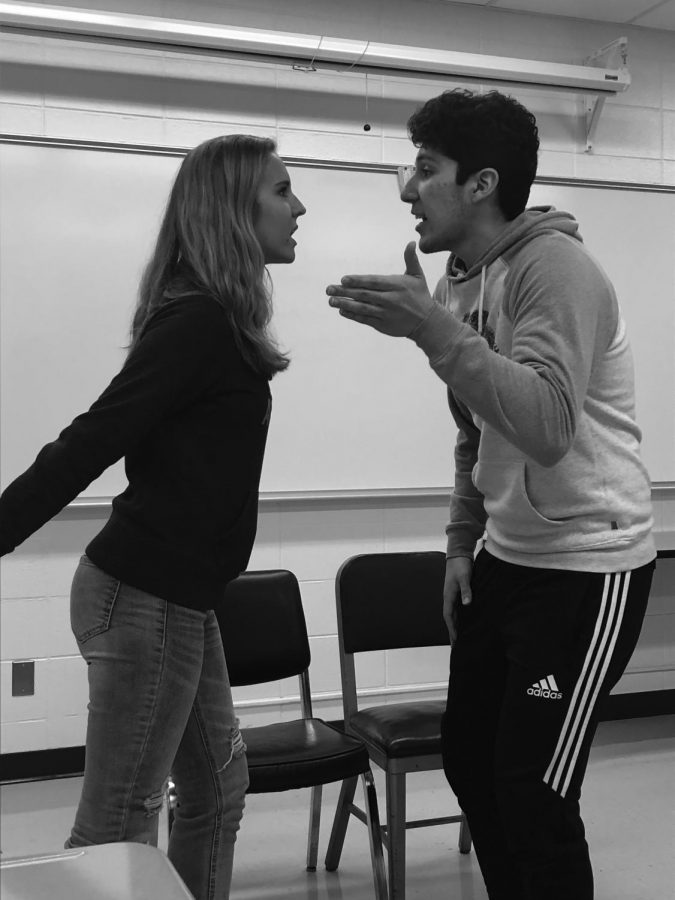 The timely success of Elk Grove High School's speech team is no accident.
It's the accumulation of long afterschool hours, a passion for art, and a desire to improve every day, all of which goes into perfecting the art of speech.
However, despite admitting that this particular group has the attributes needed to succeed, English teacher and speech coach Chuck Cavazos said he'd argue the reason for the group's success comes down to their commitment. Due to a greater amount of students in proportion to the much smaller group of coaches, the team relies heavily on peer coaching, something not many other teams can boast about.
"Because they are so many of them, and so few of us, oftentimes they will work with each other, or just get together to practice," Cavazos said.
Members take the initiative, and rather than using this as an excuse or reason to not push the boundaries, students often find pockets of time throughout the day to practise their event and hone their skills.
This commitment in each other and their craft has earned them top places in recent competitions, and Cavazos believes it is no accident.
"When you work together, when you care about each other, you tend to do well. This is a group that is very much invested in the team as well as each other," Cavazos said.
Learning to lead by example and by helping out the less experienced competitors is exactly the kind of mentality Cavazos wants his veterans to have.
"I, as a coach, want them to take leadership and ownership, to help each other," Cavazos said.
Two of the Grens' best competitors have been seniors Elias Perez and Aleksandra Kalafarski. Dramatic interpretation and humorous duet acting are just some of the events the duo have competed in.
However, the pair's primary event, dramatic duet acting, is where they have excelled the most. The pair have finished second in the Elk Grove Invitational Tournament, third in the Glenbard West Topper Tourney, and first in the Mid-Suburban League Conference Tournament.
Most importantly, the pair finished second out of eight teams in the regional tournament this past Saturday, securing a sectional qualification.
Kalafarski believes that the hours they have spent helping and coaching each other has helped them get one step closer to their ultimate goal: placing at state.
"I think the more we work together, the more connected our piece is, and the judges see that," she said.
Despite the two forming quite the partnership, Perez and Kalafarski had two different paths in getting to this point.
"I wanted something more theatrical than what I was doing at the time, because that's what I generally enjoy more," Kalafarski said.
Perez, however, didn't know what he wanted from speech, and mostly just wanted to give something new a try.
"When I first joined speech, I had no idea what to expect, or even what speech was," he said. "The coaches placed me in numerous acting, and from there I ended up in dramatic acting."
Like Cavazos, both competitors relish in receiving constructive criticism and feedback. Although it doesn't always come directly from the coaches, it can come from some unusual sources as well.
"A lot of the judges will come back and see how much we have improved and even give us critiques," Kalafarski said.
Like so many other members of speech, the foundations of their success lies in the unaltered support they have as well as simply their love for what they do.
"We support each other no matter what," Kalafarski said. "It encourages us to do well. It feels good."