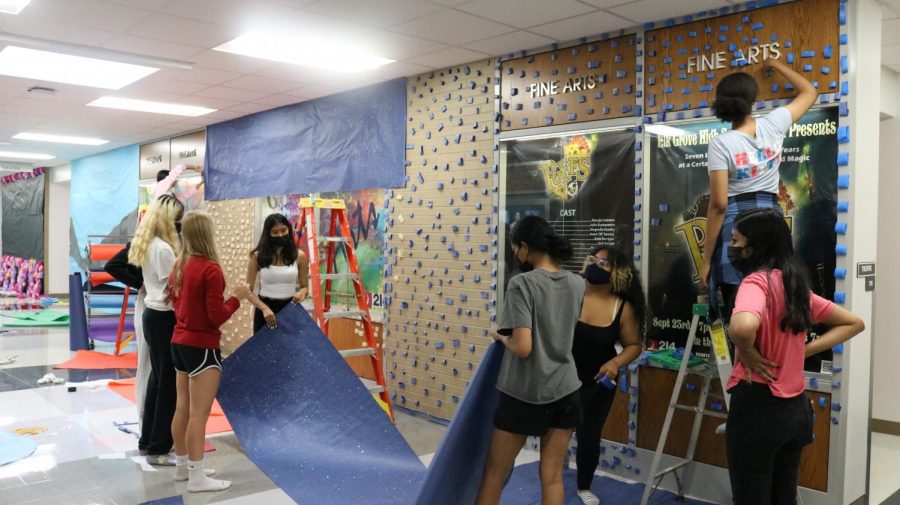 William Flondro's schedule after school is getting a little tighter. 
"I feel like I have less time to do anything else," the junior Flondro said, as he now waits for his bus longer after school.
Flondro said that the changes to Elk  Grove's bus schedule have impacted his normal routine as a student. He works a job after school, and with reduced time to prepare before his shifts, he ends up having to move faster to get ready for work. 
"I have a job that starts at 4:30 p.m.," Flondro said. "With the previous schedule, I'd get home at 3:30 p.m., and have time to get ready, get dressed, and have a meal." 
Now with the limited amount of transport and free time, Flondro returns to his home at around 4:05 p.m, which he says only gives him about five minutes to get dressed and leave for work.
"I bike to work, which takes about 15 minutes," Flondro stated. "Then I have to work for about five and a half hours. I feel more stressed with this, and just a little more rushed with my routine." 
Flondro's situation is becoming the norm for many EGHS students. Like many districts since the start of the school year, Township High School District 214 has encountered a shortage of bus drivers. Multiple employees from school transportation companies have resigned from their jobs as bus drivers. 
These companies that District 214 has contracted to provide transport for the various high schools are now greatly limited in employed drivers, which means drivers for District 214 schools now have to run shuttle routes. 
Other students have had other specific inconveniences occur for them due to the complicated bus schedule. 
"A lot of the buses are either really empty or super packed," sophomore Kataryna Samycia said. 
Samycia has had problems with available buses both in the mornings and for after school. 
"You get to school at almost 8:35 a.m.," Samycia said. "It's kind of nerve wracking because you have to explain to your teacher why you're late to class, and why the bus was late and stuff." 
Samycia also has to go to different bus stops than normal, saying that her original bus stop had only one bus at a very early time, long before school started. 
"Now I have to go to the other bus stop which is across a busy road," Samycia said.
Along with the challenges with getting transportation to school, there are also difficulties with managing to get back home after school, like Flondro's aforementioned situation.
"Depending on when the clubs get out, you could wait for like an hour after the bus times. If you're let out of a club at the wrong time, you could miss a bus altogether," Samycia said. 
While students at Elk Grove struggle with taking to and from school, the security staff has had to moderate and manage after-school transportation as well. Daniel Faflik is one of the security guards who waits outside after school to moderate the flow of students who get on or wait for busses after school.
Faflik said at the start of the school year, students were confused about figuring out which busses to ride with the sudden change. Eventually, Elk Grove students figured out where and when they can get busses home, which made the job substantially easier for the school security to figure out. 
"There needs to be security out until the last bus arrives and picks up the last kids, meaning I have to stay out here until 4 pm," Falfik said.
Faflik still said there are some kids who are occasionally confused with their bus schedules. Faflik and the security staff have kept check on the students to be safe and organized before being sent away from school.
"A lot of the staff members really didn't understand what was going on until it happened. It happened pretty quickly, so we had to adjust quickly," Faflik said.