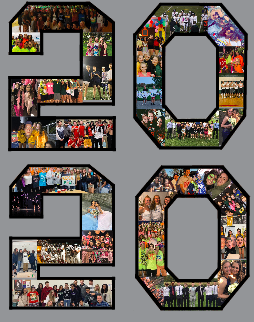 About this Issue
Welcome to the Elk Grove Guardian's 2020 Senior Issue. Within this page, you will find links to our stories and profiles. Additional stories and information, such as senior superlatives and college destinations, can be found in the full PDF download below.
A few things:
Click on the Full PDF Download link to download a PDF version that includes our stories.
The PDF can be printed on 8.5 x 11 paper, although it is made with 17 x 11. Check your printer settings before you print.
Headlines within the PDF are hyperlinked to stories online. Click them to be redirected to the online version of the story.
Full PDF Download
Senior and Retiree Profiles
Daniel Salgado-Alvarez
Daniel Salgado-Alvarez is known by many as one of the most involved students at Elk Grove High School. His tireless work ethic and versatility have led him to Harvard University in the fall.
Nicole Kozbiel and Evita Ferrari
The senior water polo teammates' season didn't go quite as they anticipated, but they both shared plenty of fond memories of EGHS.
Paolo Losacco
One of the leaders of the EG Nation cheer section, Paolo Losacco has brought energy and enthusiasm to Elk Grove sporting events, assemblies and even the classroom.
Autumn Gouge
When EGHS teachers and staff members made a sing-along video, it was Autumn Gouge who decided to recruit her senior classmates to make one of their own.
Susan Montemayor
She graduated from EGHS is 1976 and has worked at her alma mater for a bulk of her professional life. Montemayor calls her retirement a "second graduation" from EGHS.
Joe Koski
You might know Mr. Koski as the guy in the reassessment room by the computer labs. Koski has brought a breadth of education experience to a different role at EGHS.
Robert Ray
He's an Elk Grove lifer. He went to EGHS. His kids went to EGHS. He's worked and coached at EGHS. He will be retiring at the end of the 2020 school year.
Julian Koonce's Top 5 Favorite EGHS Memories
Entertainment writer Julian Koonce, known for his witticisms and nuance in the world of entertainment, takes his popular Top 5 list format and uses it to reminisce on the good times at EG.
Other stories that arrive later will go here. 
Superlatives, Colleges, and Sports
Please click on the PDF Download link near the top of the page for the full list of 2020 Superlatives, Colleges, and Sports.
Credits:
Adviser: Kevin Modelski ([email protected])
Editor-in-Chief: Natalia Habas
Sectional Editors: Gavin Ewen, Julian Koonce, and Luka Turanjanin
Staff Reporters: Hailey Gray, Elizabeth Letkiewicz, Darina Lubenov, Fallon Manzella-McReady, and Alek Para