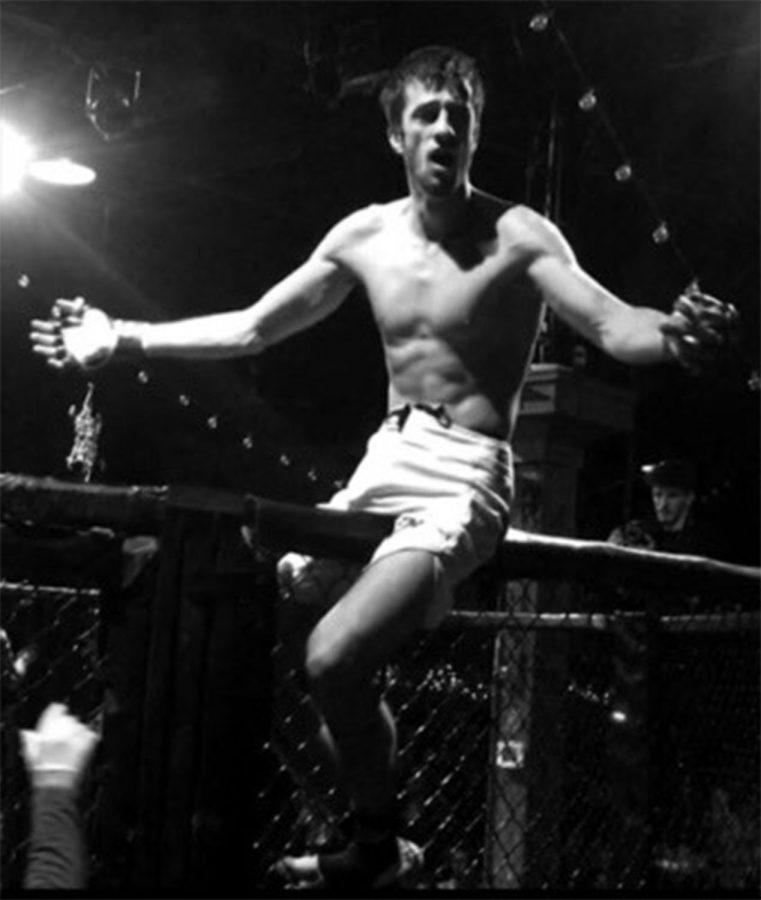 During a typical school day, you might see substitute teacher Rick Dimitrov roaming the halls working security. You might see him working an athletic event or in your classroom.
But there's another place in the community that Dimitrov frequents: the fighting ring.
Dimitrov has been a mixed martial arts and Jiu Jitsu fighter for nearly 12 years. His talents have helped him stay in physical shape.
"I started in December of 2008, when I was in junior high school," Dimitrov said.
Although it's a sport many people might not be familiar with, Dimitrov said that he started competing in MMA because he simply needed something to do.
"I wasn't involved in anything at school, so I needed something to put my energy into," Dimitrov said.
Along with having physical benefits, Dimitrov said that the sport has expanded his mind. He said it has built self-confidence, and it has given him self-defense skills if they're ever needed.
Dimitrov practices at Champion Jiu Jitsu, an MMA gym in Arlington Heights. He has been practicing there since his start as a junior in high school.
Although he goes on his own schedule for practice times, Dimitrov said he enjoys working out because most of his friends are involved and compete in MMA and Jiu Jitsu tournaments.
As for tournaments, Dimitrov competes and also referees some tournaments. Tournament brackets and rules are similar to wrestling, as there is a time limit, points and submissions. Dimitrov has won tournaments in the past, but hopes to improve in the future.
At Elk Grove High School, Dimitrov said he loves the environment and people that surround him every day. He has developed an especially close relationship with the security staff. He said physical education is his favorite class to sub for because it gets him moving and he especially loves gamedays.
"The environment here, the community aspect, everyone is so friendly," Dimitrov said.
MMA and Jiu Jitsu have not only helped Dimitrov stay involved, but the sport has made a very positive impact on his life. Dimitrov said he stresses that students who are not doing anything at school and need something to stay in shape could try it out.
"This has really impacted my life in a positive way and being with my friends doing it makes it even better," Dimitrov said.