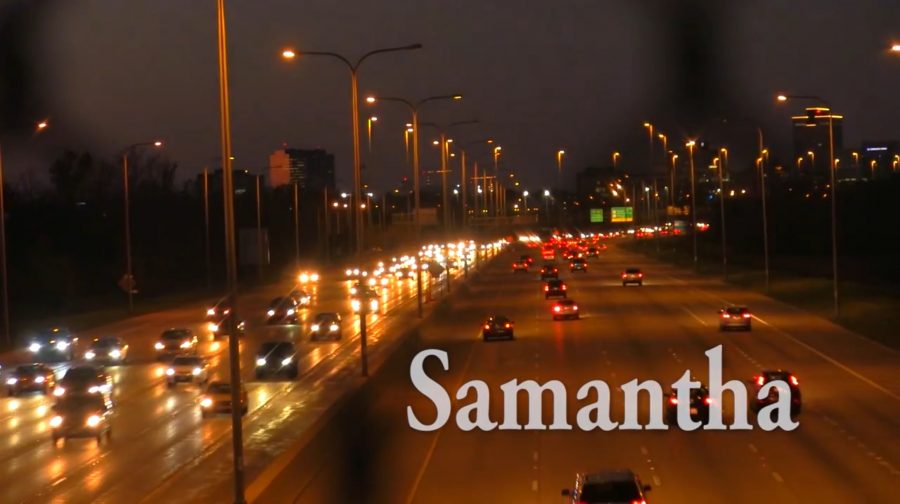 Nic Baggetto
Twelve months ago, I wrote an article chronicling the process of making my first dramatic short film, "1967." Winning an astounding zero awards at last year's CinèStudent Film Festival didn't deter me in the least from continuing to make movies and now I'm back, one year later, to continue telling my story and passing on knowledge to you. So, like most Hollywood productions, lets slap a big "Part 2" under the headline and get started.
From the get go, my partner sophomore Ben Jaeger and I knew we wanted to do something drastically different from the post-apocalyptic thriller we made last year. The key to this was stepping out of 1967 and into the modern world. Pre-production began on what ended up becoming "Samantha" less than a month after "1967" premiered at the film festival on May 9, 2015. Jaeger and I sifted through different ideas for about a month that ranged drastically in story and tone. What we settled on is a neo-noir revenge fantasy in which the viewer learns more about the main character's motivations as the film progresses.
The script, which took a little under a month to complete, was compartmentalized so that each of the nine people in the film only received their portion of the story. Therefore, no one would know the outcome except the writers…. And yes, I'm that guy writing my script at Starbucks.
When trying to nail the aesthetic of the movie, we turned to some of our favorite neo-noir films. The biggest source of inspiration for us was the film "Drive" directed by Nicolas Winding Refn, as well as Michael Mann's "Collateral" and the recent "John Wick."
"The quick and clean action style throughout that film [John Wick] heavily inspired my perception of 'Samantha,' Jaeger said.
Whereas classic film noir is associated with jazz and black and white cinematography, neo-noir utilizes neons and the orange hues of street lamps to bring a city to life.
When it actually came time to start filming, we hit a bit of a snag. With "1967," we filmed mainly in the forest and in closed locations to preserve the deadened, post- apocalyptic wasteland look we were going for. "Samantha" was filmed for a longer period of time under the public eye.
Locations like parking lots, bus stops, diners, rooftops, and apartment buildings were used as major settings and attracted some unwanted attention. Trust me; when you have to walk up and down a street 10 times looking dramatic, you're bound to get some funny looks. The worst of it was certainly the older gentleman who saw our camera equipment and gave us a business card from his photography agency… and then sat in his car and watched us for 30 minutes. Oh! And I can't forget to mention the time the police showed up and questioned us!
"Toward the end of the summer of 2015, we had to film according to the schedule of others," Jaeger said. "[One] night, a lightning storm rolled through Elk Grove so we had to film quickly before it was on top of us. The lightning is visible in one scene in the film, though I don't think our anxiety from that night was captured."
After spending more than half a year trying to assemble a group of teenagers to say a few lines and act dramatically for the camera, we finally finished filming and started editing,
which presented a new problem… We're not very good at estimating the run-time of our scripts. The time limit for film festival submissions is 10 minutes and "Samantha" was pushing 11 minutes and 30 seconds. So, as Jaeger so eloquently put it, we pulled a TBS. The TV channel TBS often speeds up shots of old shows like "Friends" in order to account for the increased number of commercials on TV today. We sped up each shot just a fraction in order to get that time down.
"I'm insanely pleased with the end result. This was an insanely ambitious film from start to finish," Jaeger said.
Instead of ending with some cliché about how proud we are of ourselves, how we're anticipating the upcoming film festival and how we can't wait to make more films in the future, I leave you with this: If you have a vision or even a single shot in mind that you want to bring to life, do what it takes to achieve it and don't give up simply because you're facing difficulties. Oh, I was wrong. I guess that is pretty cliché.