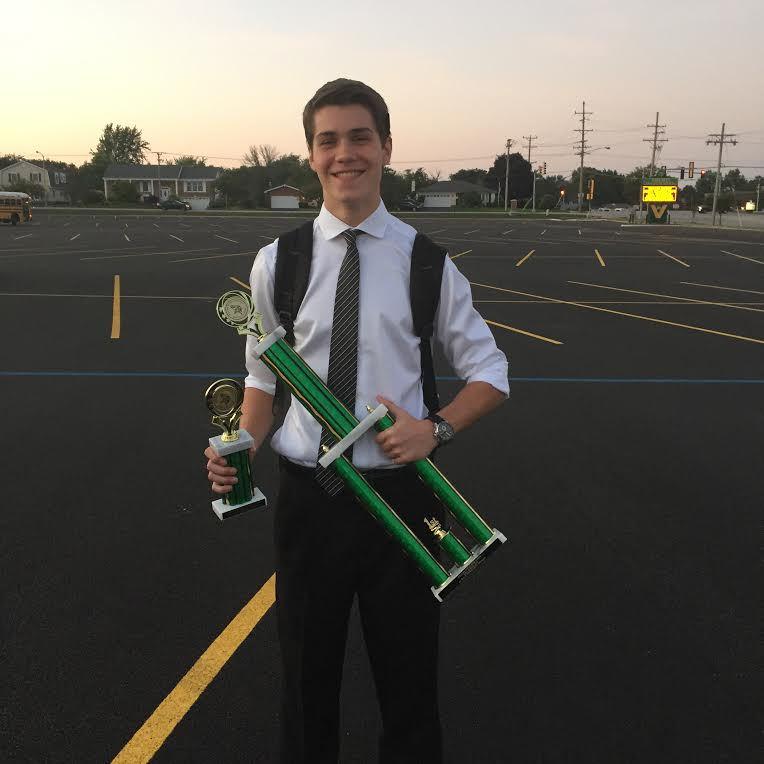 Courtesy of Matthew Bohnenkamp
Students don't need to be the best debaters to join the debate team. They just have to be confident in themselves.
Junior Ray Solorzano encourages new debaters to be comfortable with the topics and with themselves.
"I was nervous when I first started," Solorzano said, "but after awhile it was fun."
Michael Paul, pictured, tells new debaters not to be afraid. Everyone has different qualities that can make them good debaters. Paul and Solorzano both agree that along the way you learn from the other debaters.
The team discusses such topics as economics, foreign affairs and public welfare.
There is generally a single debate tournament each month. The team's first competition took place in the last week of September at Fremd High School.
Paul won several awards including: Best Presiding Officer, Best Speaker, and Best Debater Overall.
The IHSA championship, of which several debate members expect Paul to attend, takes place the week of March 17.
"To prepare for the debates, the debaters research the various topics and prepare themselves for what comes ahead and sometimes debaters may have to think on the spot," Paul said.