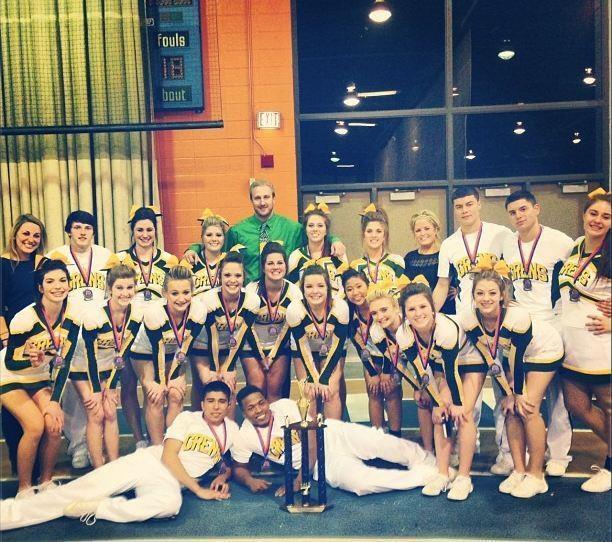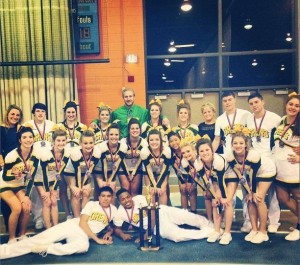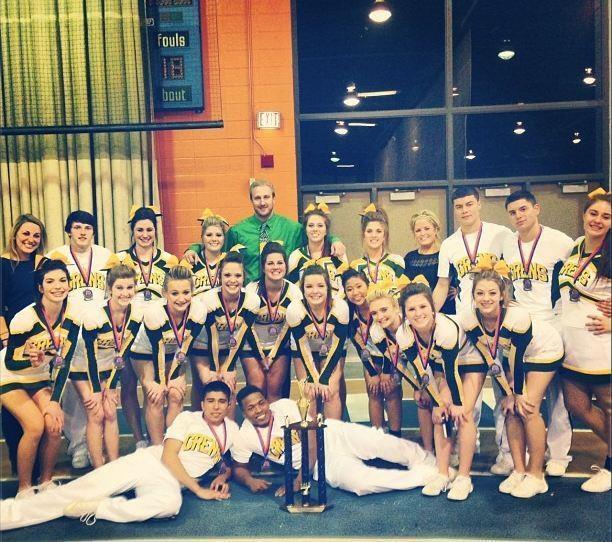 With their first place win at the Buffalo Grove Invitational on Jan. 6, it is very apparent that Cheerleading is indead a sport. Cheerleaders memorize full routines and perform them in front of large crowds of people. Teams throughout the state are all eager to show off their talent and hard work.
The cheerleaders practice every day after school and even use the basketball games as practice in order to prepare for the upcoming competitions. Many even spend hours of there free time going to CIA (Cheer Illinois Athletics), which specializes in perfecting stunts.
All of the dedication only brought good things to the team. Seniors who have been in this position before have stepped as leaders for the rest of this young squad.
"We improved a lot. Especially in tumbling." Senior Kristie McGillis said."We pretty much have full squad tumbling."
"We have more flexible flyers," senior captain Kendall Lydon said. "And people aren't afraid to try new things."
Coming off solid performances at Stevenson, a fourth place finish at Rolling Meadows and a first place win at the Buffalo Grove Invitational on Sunday, Jan. 6 the team has high hopes to once again qualify for the state. All co petitions are used to find skills to improve on for the next competition so that the cheerleaders can reach their goal.
"My favorite part about cheering would have to be pushing myself not only for me to get better, but to make my team as a whole look better," senior captain Julian Hurtado said.
When asked, all cheerleaders unanimously agreed that competing is better than cheering at football or basketball games.
"The best feeling is when your stunts hit during a competition," sophomore Ashley Mulhern said.
Clearly, the fans of our Grenadier cheerleaders enjoy the competitions as well. The spectators were rooting for the cheerleaders just as loud as the superfans at a football game.
"My favorite part is walking on the floor and seeing all the fans there for us," Lydon said "And when you get off the floor, no matter what happens, seeing everyone smile."
By: Codi Oehlerking and Patrick O'Malley