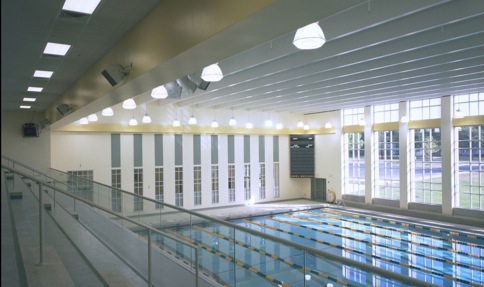 The boy's swim team hasn't had the promising first half of a season so far as is demonstrated by a winless record. But on Jan. 5 they performed admirably at the Elk Grove Invite, placing fifth out of seven teams. When the meet finished the Grens held a commanding 120-point lead over the sixth place team, but fell just six points short of fourth place and 12 points behind third place.
Even though swimming is technically a team sport, when a swimmer hits the water and they mess up, it's no one's fault but their own. You can't blame a teammate for a bad pass or block because, well, you should know that neither of those things happens in swimming. Anyway, a swimmer is alone in the water, completely independent, but what they do still affects the fate of the team. This is what makes sports like swimming and wrestling unique from any others.
Whereas the team placed fifth in the invite, there was plenty to be happy about with new personal achievements.
"I took one second off of my 100 freestyle," said junior Chris Doruff.
While some may wonder what's worth celebrating about that, they should that swimming usually comes down to time differences of seconds and sometimes even milliseconds (ever watch the Olympics). They should also know that when an athlete reaches his or her physical peak in a timed sport, whether it be swimming, track and field or cross country, it becomes increasingly difficult to become even faster than they were previously.
Doruff wasn't the only one who broke a personal record on Jan. 5. Freshman Michael Banasik broke his 100 backstroke time by five seconds, senior Sam Joseph took six seconds off of his 100 freestyle and senior Stephen Bauer broke his 100 freestyle record by three seconds.
"Breaking a personal record feels great and it just makes me want to do it again," said Bauer.
Although their season may have started out a bit shakier than they would have liked, the boys swim team has plenty of room to make up for lost time. Their season continues until the MSL conference meet on Feb. 9, this is not including post-season swimming (Sectional/State meets, etc.). "We are hoping to finish strong and have a good showing at the sectional meet," coach Keith Kura said.
By: Andrew Noonan